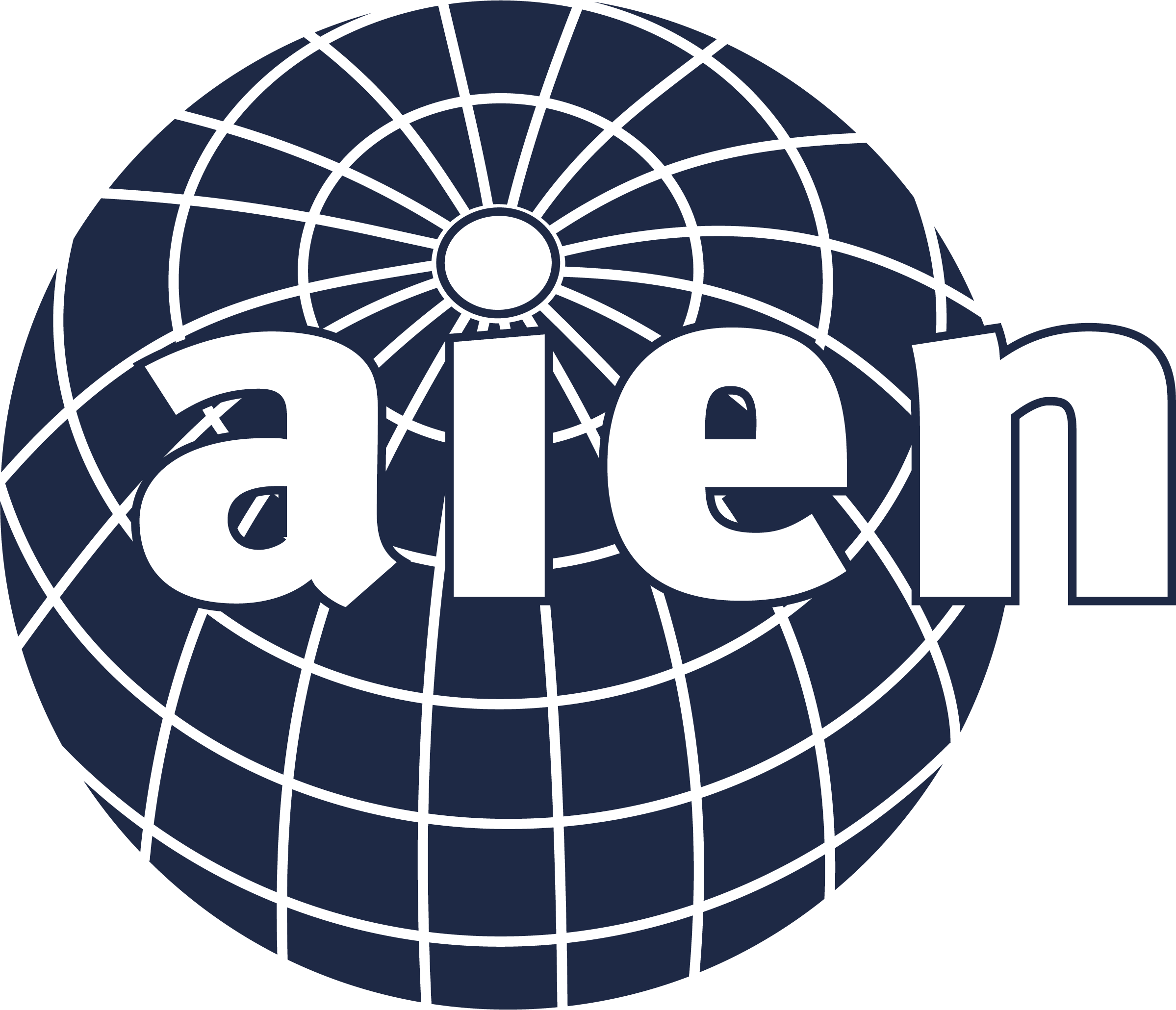 IES 2022 - Natural Gas: The Key to Energy Transition & Energy Security
Recorded On: 09/28/2022
Register

Non-member - $75
Member - $45
Government/National Company - $45
Student - $45
Originally presented at the AIEN 2022 International Energy Summit in London
Andy Elliott, President, ExxonMobil LNG Market Development
Francisco Maza, LNG & NG Supply and Trading Director, Repsol
Professor Jonathan Stern, Distinguished Research Fellow, The Oxford Institute for Energy Studies
Dr. Andrew Walker, Vice President, LNG Strategy & Communication, Cheniere Energy
Moderator: Dr. Carole Nakhle, CEO, Crystol Energy
Recent developments in Europe have led to a reassessment of the role of natural gas in both the energy transition and energy security on a global basis. Discussing changes in demand and trading patterns, this group of experts delves into the complexities of global gas and its international infrastructure.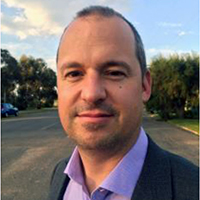 Andy Elliott
President, ExxonMobil LNG Market Development
Andrew Elliott was educated in Australia, receiving a Bachelor Degree (Hons) in Geology from the University of Melbourne in 1998.

Andrew joined Esso Australia Pty Ltd in 1999 as a Geologist, working on a variety of drilling programs in the Gippsland Basin in Australia. In subsequent assignments he has worked on exploration and production projects in a variety of areas, including Sub-Saharan Africa, South America and Asia Pacific. In 2008 he became a Planning Advisor in Houston supporting the Asia Pacific / Middle East Region for Exploration. Andrew became Geoscience Operations Technical Manager in 2011 based in Calgary in which his portfolio ranged from tight oil development, to oil sand mining operations. In 2014 Andrew became Director of Exploration in Australia with a portfolio ranging from rank wildcat drilling in the Highlands of Papua New Guinea, to new opportunity generation for the Asia Pacific Region. He is a member of the American Association of Petroleum Geologists.
In 2018 Andrew returned to Houston as a member of the Upstream Organisation Design Team before becoming the Portfolio Manager in early 2019. In this role Andrew was responsible for managing the Upstream Portfolio and for integrating the Upstream Strategy with the Portfolio to evaluate opportunities against strategic priorities and targets. In 2021 Andrew assumed his current role of President, ExxonMobil LNG Market Development in the LNG Global Business Line. In this role, Andrew is responsible for developing and maintaining the LNG Strategy as well as growing and optimizing the global LNG portfolio.
Andrew is married with two children, and his interests include, carpentry, reading and travel.
$i++ ?>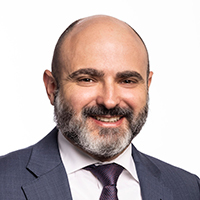 Francisco Maza
LNG & NG Supply and Trading Director, Repsol
Francisco is a Mining Engineer from the Polytechnic University of Madrid. He has completed postgraduate studies at the Institut Français du Pétrole (Paris), Columbia University (New York) and the ETSI de Industriales (Madrid).
He has spent most of his more than 20 years of professional career in the energy business and specifically in the natural gas and LNG sector. He has held different positions mainly in the business development and commercial areas at both Repsol and Naturgy.
Currently, as commercial director of LNG and natural gas at Repsol, he is responsible for supplying the Group's demand in Spain and Canada, as well as for the trading and marketing activities for both natural gas in Spain and LNG internationally. His responsibilities also include the LNG operations and shipping, TPA contracting and optimization, LNG by truck marketing activities in Spain as well as the promotion and operation of LNG bunkering activities in Spain.
$i++ ?>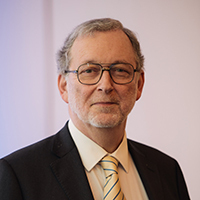 Professor Jonathan Stern
Distinguished Research Fellow, The Oxford Institute for Energy Studies
Jonathan Stern founded the OIES Gas Research Programme in 2003 and was its Director until October 2011 when he became its Chairman and a Senior Research Fellow, he became a Distinguished Fellow in October 2016. He is honorary professor at the Centre for Energy, Petroleum & Mineral Law & Policy, University of Dundee; fellow of the Energy Delta Institute and a Distinguished Research Fellow of the Institute of Energy Economics, Japan (in Tokyo).

From 2011-16 he was the EU Speaker of the EU–Russia Gas Advisory Council. He is the author and editor of several books and many papers on gas and LNG in Russia and the Former Soviet Union, Asia and the Middle East, as well as the only major study of the pricing of internationally traded gas.
His most recent papers published by OIES in 2020 and 2022 are: Methane Emissions from Natural Gas and LNG Imports: an increasingly urgent issue for the future of gas in Europe; and Measurement, Reporting, and Verification of Methane Emissions from Natural Gas and LNG Trade: creating transparent and credible frameworks.
$i++ ?>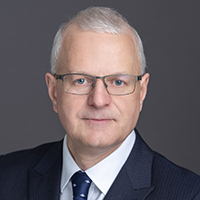 Dr. Andrew Walker
Vice President, LNG Strategy & Communication, Cheniere Energy
Dr. Andrew Walker is the Vice President for LNG Strategy and Communication for Cheniere.

He is located in London and is responsible for the LNG Strategy and Market Outlook of Cheniere, reporting into the Chief Commercial Officer.
Until October 2015 he was Vice President for Global LNG - and prior to that Head of LNG Strategy - at BG Group where he worked for over 20 years before joining Cheniere. During his career in LNG, he has been located in Singapore, Egypt, the USA and UK and has worked on numerous LNG projects including Atlantic LNG in Trinidad and Tobago, Egyptian LNG, and Dragon LNG in the UK.
Dr. Walker has a Doctorate in Geology from Imperial College, University of London.
$i++ ?>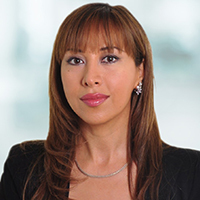 Dr. Carole Nakhle (Moderator)
CEO, Crystol Energy
Dr Carole Nakhle is the Founder and CEO of multi-award winning Crystol Energy, an advisory, research and training company based in London.

With a unique breadth of experience spanning different stakeholders in the energy industry all around the world, Dr Nakhle has worked with major energy companies (Eni and Statoil) at the executive level, governments and policy makers (including Special Parliamentary Advisor in the UK), international organisations (Commonwealth Secretariat, IMF, UN and World Bank), academic institutions and specialized think tanks on a global scale.
She is active on the Governing Board of the Natural Resource Governance Institute (NRGI), and Advisory Boards of the Middle East Institute and Payne Institute at the Colorado School of Mines. She is a program advisor to the Washington based International Tax and Investment Centre and lead Energy Expert with the Geopolitical Intelligence Services. She is also involved in the OECD Policy Dialogue on Natural Resource-based Development and has contributed to the development of the organization's Principles for Durable Extractive Contracts.
Dr Nakhle has lectured at leading academic institutions including: the Blavatnik School of Government at Oxford University, University of Surrey in the UK, the Graduate Institute in Switzerland, European University Institute in Italy, Saint Joseph University in Lebanon, the National Defense University in the USA and NATO Strategic Direction South Hub in Naples.
She founded the not-for-profit organisation 'Access for Women in Energy' in 2007, with the aim of supporting the development of women in the energy sector. She has also championed the development of similar initiatives in Ghana, Tunisia and the UAE, where she sits on ADIPEC's Advisory Board for Inclusion and Diversity.
Her views on energy matters are highly regarded, with numerous articles in academic journals, newspapers and magazines to her credit. Dr Nakhle is an avid commentator on energy and geopolitics in the international media and major conferences and industry gatherings, in many countries. She has published two widely acclaimed books: Petroleum Taxation: Sharing the Wealth and Out of the Energy Labyrinth (co-authored with Lord David Howell, former Secretary of State for Energy in the UK).
In 2021, she was selected CEO of the Year 2021 in the UK by CEO Monthly Magazine. She was also awarded the prestigious Fellowship of the Energy Institute and has featured on the Energy Council's list of Top Female Executives in the global energy industry. In 2017, she received the Honorary Professional Recognition Award from the Tunisian Minister of Energy, Mines & Renewable Energy.
$i++ ?>
Key:

Complete

Next

Failed

Available

Locked
Open to view video.
I agree to keep confidential and private all information provided in this webinar, including the handouts and presentations found in this webinar, strictly for my own use and not to share, forward, distribute or make available any of this information for persons who have not paid to view this webinar.